To go directly to submitted stories, click here.
Hello! Thanks so much for visiting Zen_Prof (if you don't know what this site is all about, click here for more info). On this page, I'm inviting my former students who have some meditation experience to share their personal stories about how it felt to begin meditating. Please read the full invitation below to see why (or click here to skip straight to the submitted stories). Meditation stories will be posted as they are submitted, so check back from time to time. To my former students, thank you for making the teaching I do feel so meaningful! And to all my other visitors, welcome!
AN INVITATION TO MY FORMER STUDENTS:
Meditation practice can be profoundly healing and transformative, which is why I created Zen_Prof for today's college students (and recent grads). But as anyone who's practiced meditation knows, it can also be difficult and challenging, especially at the beginning. Like every other meditation teacher I know, I've seen many people turn to meditation because they want relief from suffering (such as anxiety, stress, loneliness or isolation, addiction or trauma) who hope that meditation will provide whatever it is they might need, only to become turned off by the difficulties they face as they start to practice.
The difficulties can take many different forms, from fidgetiness and trouble focusing to the reemergence of painful memories and feelings that have been suppressed for years. These difficulties are also, in most cases, inevitable and even ultimately good… integral moments in the long journey of growth and healing. But they can feel really hard, and I'm not surprised that some people, when they experience them, throw up their arms and say, "nope, this isn't for me!" It doesn't help that our modern capitalist consumer culture, hoping to package mindfulness and meditation as shiny commodities, has promoted unrealistic expectations about meditation, as if it's akin to a pill that will simply eradicate one's pain and suffering, producing bliss and peace in their place. If one is expecting meditation to feel like that, no wonder the sometimes quite different reality of practice will be a turn off! And worse yet, some people blame themselves when their experiences of meditation don't match their expectations — if it doesn't feel good, there must be something wrong with them, right?
What can help one persevere through the challenging moments is not only a better and more realistic understanding of what the path of meditation practice actually looks like (a key part of what I intend to offer with Zen_Prof) but also faith that there is something that lies beyond the initial difficulties. After all, we turn to meditation not to feel worse, but better, right? Yes, and amen to that.
Over and over on Zen_Prof, I will share my own reassurances that difficulties are not a sign that something is wrong, that they are a part of the path of meditation practice (on the way to wholeness and healing). But I'm also turning fifty in August and much older than than most of my college-aged readers (one of my students this term just figured out that she was 3 years old when I started working at Williams in 2005!), and so I can understand why my reassurances might not always be enough… I'm just in a very different place and time in my life (context and situation matter).
So I'm inviting those of you who are still in college or recently graduated to share your own experiences with starting to meditate: the good, the bad, and the ugly! How did it feel when you started meditating? What felt (perhaps surprisingly) hard or challenging? How did your experience change over time? I know you're all super busy, so please just offer whatever you have the time and desire to share, short or long. And please address your words not so much to me, as to your (imagined) peers. Indeed, perhaps an even better way to think of this is as words you're addressing to your own younger self (even if that's yourself just 6 months younger), just before or as you were just beginning to meditate! What do you wish you could tell yourself as you were first embarking on this contemplative journey? It's possible that some of you will want to share personal (and even painful) stories (some of you who've gotten the most out of meditation may have come to it carrying the most pain, after all), so please feel free to share anonymously. But even if you post anonymously, it would be helpful if you provided enough contextual information so that readers can tell how old you are (like your graduation year) and when you learned to meditate. The more readers can relate to you, the more weight your words will carry.
There may be readers out there who would benefit from meditation as much as you have, but who might not persevere (or even start) without your words giving them reason to think it could work. Think of this as an opportunity to give (back)… not to me, but to others.
Please submit your stories as comments below. Your submissions will show up on this page as they are submitted (after a short delay because of comment moderation), so come back from time to time to see what others have said. Soon I'm going to start offering bite-sized mindfulness practices on Zen_Prof, and as many of you know, it's when you begin attending mindfully to thoughts, emotions, and bodily sensations that things can start getting real, so it will be good to be able to pair those mindfulness practices with your personal stories. As new practitioners begin to encounter difficulties sitting with the sensations and thoughts that can come up during mindfulness practice, I'm sure they will feel both reassured and less alone with your words as company. In many cases, I think they will even feel inspired, as I myself have felt when I've heard or read your stories (in conversation or in your writing for my classes). In fact, it's in large part because I know what many of you have to say that I'm issuing this invitation.
When I thought up Zen_Prof, my plan was, from the very beginning, to provide a platform for your voices. So this is just the first of a number of times I may reach out like this to invite you to share. I'm hoping we can produce something like a loose sense of digital community or sangha, one that fits into the interconnected lives of today's younger practitioners. Who knows? It's an experiment that I'm grateful to be in a position to try.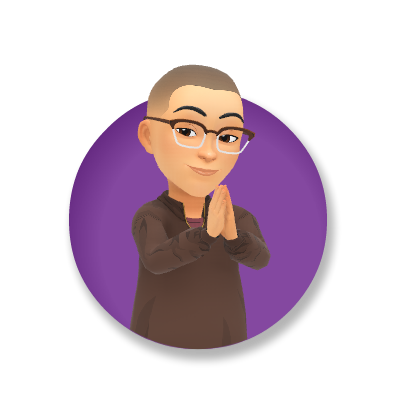 Note: I want to be totally clear about how your submissions will be used. They will show up on this page once they have gone through the WordPress comment moderation process, and they will be visible to anyone who has this page's URL (for now, only those of you who received my personal invitation have this URL; once a number of comments have accumulated, I plan to share the link to this page on the Instagram account so that readers can see the full text of all the submissions). I may also excerpt some of what you share and use those in posts on the Instagram account. The posts will be shared publicly, so please do submit anonymously if you'd like to keep your identity private.